Affiliate Marketing has been amazing in 2022. Most of the publishers and bloggers admit that their major source of income has been by affiliate marketing through their blogs/ YouTube channels. The trend seems to continue in 2023.
Shopify has been quite successful in grasping a vast customer base in many countries. With its easy-to-use UI and smooth layout, every shop owner is preferring Shopify over WordPress. And for those who don't have a store to sell anything, you have affiliate marketing. With an online store like Shopify and product lists from Affiliate Programs like amazon affiliates, you are on your way to success.
What is Affiliate marketing though?
so if you're not already familiar with affiliate marketing, it is where you have other people that are out there actively promoting the products on your store and then whenever they successfully refer a customer over to your store, they will be given a percentage of the sale. so this is another potential traffic source that you can go ahead and use for your store. and it's cool because it doesn't really cost anything upfront you're only really paying people out once you already made sales. so it's definitely a good traffic source to have.
Is it worth exploring affiliate marketing on the Shopify platform?
Affiliate marketing is a well-known and effective strategy for increasing eCommerce sales, and it has consistently gained in popularity over the years. In 2020, affiliate marketing accounted for as much as 30% of online sales, and it is estimated that around $8.5 billion is spent on affiliate advertising in the U.S. alone. Globally, the market share for affiliate marketing is about $12 billion. There are several reasons why you should consider using affiliate marketing on Shopify, including:
Risk-free: Selling affiliate products has a little risk because there are no up-front expenses. This reduces hazards and facilitates beginning.
Quick to scale up: Once you've established a successful affiliate marketing business, it's simple to add new goods, create campaigns, and maximize your profits while continuing to do your existing job.
Highly deployable: as an affiliate, your sole responsibility is to market the affiliate goods you are promoting. This makes it much simpler to run your company and concentrate on finding quick-growth strategies.
Pays well: Affiliate marketing is one of the best ways of making an income from your blog/ Youtube channel.
Can you sell amazon products on Shopify?
Use a Shopify app such as "Inventory Source" or "DS Amazon Quick View" to import and sell Amazon products on your Shopify store. These apps allow you to sync your Shopify store with your Amazon inventory and automatically fulfill orders placed on your Shopify store.
Use the Shopify Buy Button to embed individual Amazon products or a selection of products from your Amazon store onto any webpage or blog post. When a customer clicks the buy button, they will be taken to a secure checkout page hosted by Shopify to complete the purchase.
Use the Shopify Amazon Sales Channel to list and sell your Amazon products on your Shopify store. This will allow you to manage your Amazon and Shopify products and orders from a single dashboard.
No matter which method you choose, it's important to note that you will need to have an Amazon seller account in order to sell Amazon products on Shopify.
Getting back to the topic, here is How to use Shopify for Affiliate Marketing in 2023:-
Steps to use Shopify for Affiliate Marketing
First, you will need to sign up for a Shopify account and set up your online store.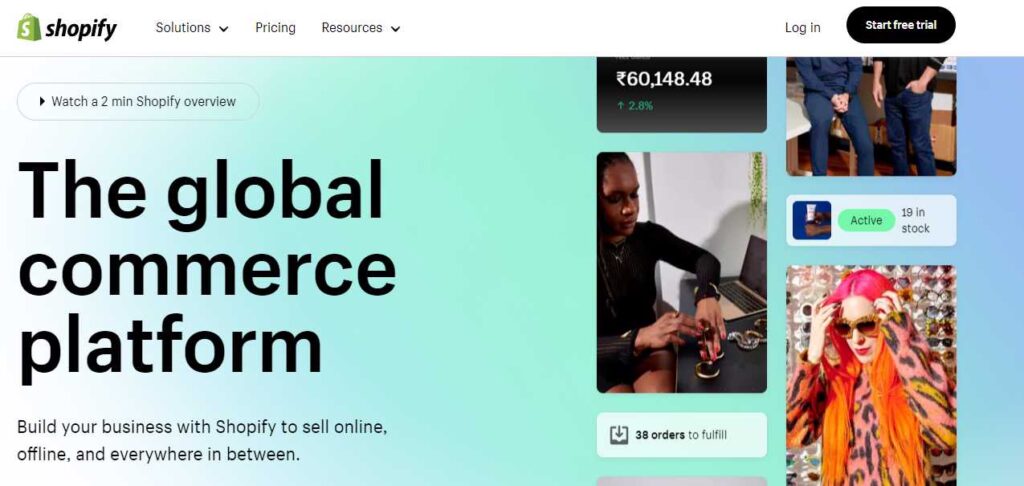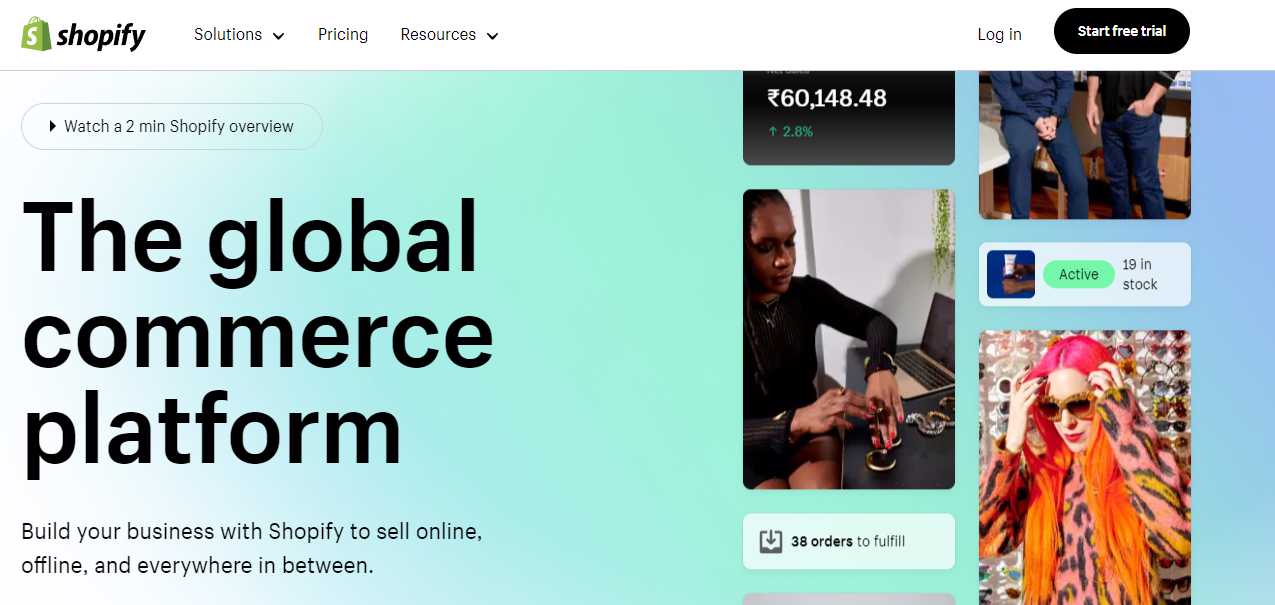 Next, you will need to sign up for the Amazon Associates program. This will give you access to Amazon's product catalog and allow you to earn a commission on any sales you generate through your store.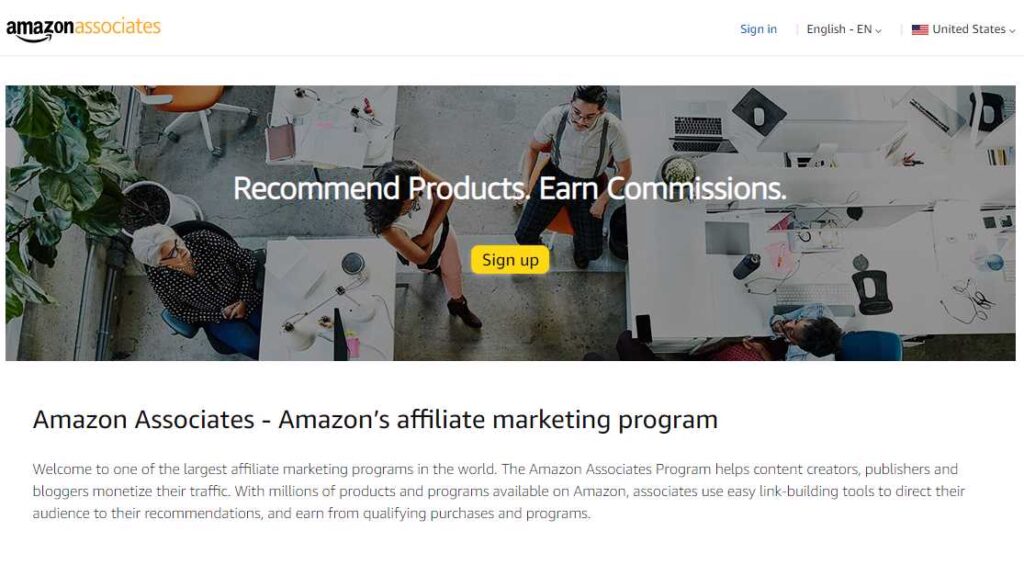 Once you have both accounts set up, you can begin adding Amazon products to your store. You can do this by using a Shopify app such as Amazon Affiliate or Product Import. These apps allow you to search for and import products directly from Amazon into your Shopify store.
When adding products to your store, be sure to include detailed product descriptions and high-quality images. This will help to convince potential customers to make a purchase.
To sell Amazon products in your store, you will need to create a product page for each item. This should include a title, description, pricing information, and any additional details about the product.
Once you have added all of the products you want to sell to your store, you will need to set up payment and shipping options. You can do this through the Shopify dashboard by adding payment gateways and shipping carriers.
Finally, you will need to promote your store and drive traffic to it. This can be done through social media, email marketing paid advertising or other marketing techniques. As you generate sales, you will earn a commission on each purchase made through your store.
Conclusion:
You'll see that selling affiliate goods on Shopify doesn't require much technical knowledge. Just bear in mind that the effectiveness of your affiliate program will determine whether or not your affiliate business is successful. We think the above information will make it easy for you to choose the best affiliate networks to work with and locate popular Shopify affiliates to sell their products in your Shopify store.
Remember not to forget fundamental tasks like selecting a viable theme and optimizing your affiliate store website because they have a significant impact on your total success before you ever establish an affiliate.
We believe that our step-by-step guide will be beneficial to you in setting up your affiliate store and motivate you to get started and sell affiliate products in your Shopify store. If you're just getting started, think about using one of the Shopify affiliate applications that have been reviewed to build your first external link for your affiliates and connect with capable affiliate marketers. Use a free trial referral program; it's an excellent technique to ascertain whether it will be a fantastic fit for increasing your affiliate sales.
Read more amazing Blogs here. Or Follow us on social media.